Companies are using cloud computing to enhance flexibility, create scaled computing environments and save on operational expenditures in the long run. A late-2015 report by Verizon found that around 87 percent of enterprises were using the cloud to run mission-critical programs. For small businesses, about 78 percent of them expect to be fully integrated in the cloud by 2020, according to a 2014 study conducted by Intuit.
With this trend, cloud-based business intelligence and analytics software has emerged, and it's the talk of the blogosphere. But analysts in many companies are using analytics software that runs on-premise on desktops or servers. This has decision-makers wondering whether an investment in cloud-based analytics software would generate better return on investment than traditional on-premises strategies. The question then becomes: What's the difference between on-prem and cloud-based analytics tools? What are the main benefits of both?
Let's take a look at how analytics software – no matter where it runs – can be useful to organizations in any industry:
"On-prem analytics allows you to keep your data in your own hands."
On-premises: Where can these analytic tools be useful?
Before the cloud, there was – and still is – on-premise software. These tools can be used to gather, display and organize important business data using your own IT infrastructure. This allows you to keep your data secure and in your own hands. Most of the tools on the market perform descriptive analytics on existing data, answering questions like "What did last quarter's revenue look like?" and "What product did we sell the most of?" For example, Tableau Desktop and Tableau Server are on-premise solutions that allow users to visualize this kind of information. Excel and Power Pivot with SQL Server Analysis Services are another popular combination.
Since analytics often deals with high-value information, many companies have stayed on-premise because of concerns over information security and privacy in the cloud. But recent experience has shown that "on-premise" doesn't necessarily mean "secure." Of 11 high-profile data breaches reviewed by Bankrate.com, all occurred in the data centers of firms like Target, Home Depot, JP Morgan, Anthem and the federal government—none involved a public cloud service. In an age when almost every device connects to the Internet, cloud-based solutions can offer equal or better security than on-premise systems.
In the cloud: What business analysts need to know
One of the biggest benefits of the cloud in general is that it facilitates collaboration between partners and improves business agility. In fact, a survey conducted by Harvard Business Review Analytic Services in 2015 found that approximately 72 percent of IT executives view collaboration to be the top driver of cloud adoption, with better agility coming in at a close second at 71 percent. By leveraging virtual deployments, organizations can streamline communication and improve the way they respond to customer needs.
What does this mean for business analysts? Deploying analytic tools in the cloud offers this enhanced collaborative ability. Datasets can be drawn and analyzed no matter where they originated from, creating cohesiveness within your organization.
For instance, Microsoft's cloud-based analytics program, Power BI, is making strides toward a more streamlined data visualization. Jen Underwood, a principal program manager of business intelligence and analytics at Microsoft and a general industry expert, noted that Power BI can now be used to publish and share visualizations across the Internet. Tableau Online is a cloud-based counterpart to Tableau Server that facilitates collaboration across a firm's divisions, and Tableau Public promotes sharing of data visualizations with everyone, everywhere. XLMiner.com is a cloud-based tool for data mining and text mining that draws data from on-premise files, Azure SQL databases and Apache Spark Big Data clusters in the cloud.
In other cases, entire verticals are poised to benefit from the implementation of cloud-based analytic tools. The finance and banking industry, for example, is broadly making the move toward the cloud. Data Science Central contributor Naagesh Padmanaban stated that financial institutions, despite their traditional hesitance toward adopting the cloud due to unknowns surrounding data security and compliance, is expected to embrace cloud-based analytic tools in a big way in the next few years.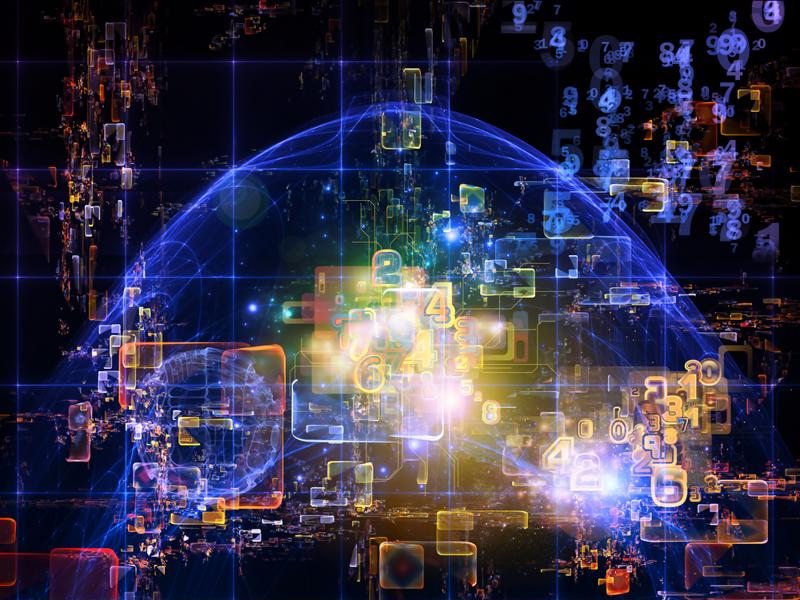 Bringing them together
When data can be easily visualized and readily analyzed, businesses can gain actionable insight into their inner workings and take advantage of the information available to improve decision-making and predict future events based on current trends. It doesn't have to be a question of using on-premise versus cloud-based analytic tools; leveraging both cloud and on-prem analytics software is not just possible—it's the better option for most companies.
For example, XLMiner Platform, an on-premise tool for predictive analytics, can share datasets with XLMiner.com, and export analytic results to either Tableau Desktop or Tableau Online. And Risk Solver Platform, an on-prem tool for optimization and simulation, features one-button export of results to Power BI, as well as publishing of models to either Excel Online or Google Sheets in the cloud.
In all, whether your analytics software is based in the cloud or on your own computers, these tools are essential to gaining valuable insight to make sure your business continues to grow.